Author: Patricia V. Veasey
Forgotten outside the small South Carolina town of Winnsboro where she lived most of her adult life, Catherine Ladd now emerges from the painstaking and extensive research of Patricia Veasey to shine as a vibrant, dedicated, innovative educator and writer whose work spanned nearly the entire 19th century. Catherine, who, unlike many of her contemporary writers juggled marriage with numerous children, established and conducted female academies, contributed poetry for publication, wrote and produced plays, helped raise funds for rebuilding her war ravaged town, and submitted political commentary—all within 19th century cultural constraints. This delightful lady belongs alongside fellow 19th century contemporaries Mary Chestnut, Emma Holmes, Celia Thaxter, Ellen Allerton, Louisa May Alcott, Emily Dickinson, and Phoebe Levy Pember. Catherine, the wife, mother, teacher, writer, entrepreneur, and community activist, was indeed relentless as well as remarkable.
Readers of this work of historical fiction will gain a new insight into 19th century life in pre and post Civil War South Carolina through the eyes and dedication of this unusual and determined woman, Catherine Ladd—a heroine in her own right!
Photo of Author: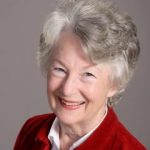 Published:
March 6, 2019
Editors:
Genres: