Meet Justin Hunt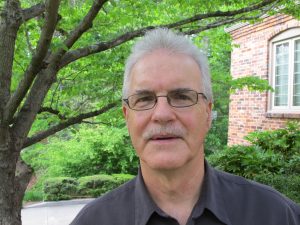 Justin Hunt grew up in rural Kansas and lives in Charlotte, NC. In 2012, he retired from a long international business career to write poetry and memoir. His work has won several awards and been published by a number of journals, anthologies and literary prize websites, including The Atlanta Review, Robinson Jeffers Tor House Foundation, WinningWriters.com, Spoon River Poetry Review, Comstock Review, Dogwood, Crossroads Poetry Journal, Freshwater Review, Pooled Ink and Kakalak, among others. Hunt recently finished a memoir about his relationship with his father, who was born in 1897 to Kansas pioneers.
Check out Justin's website here: https://www.justinhunt.online/.
---
A Sample of Justin's Writing
My Mother, My Father
by
Justin Hunt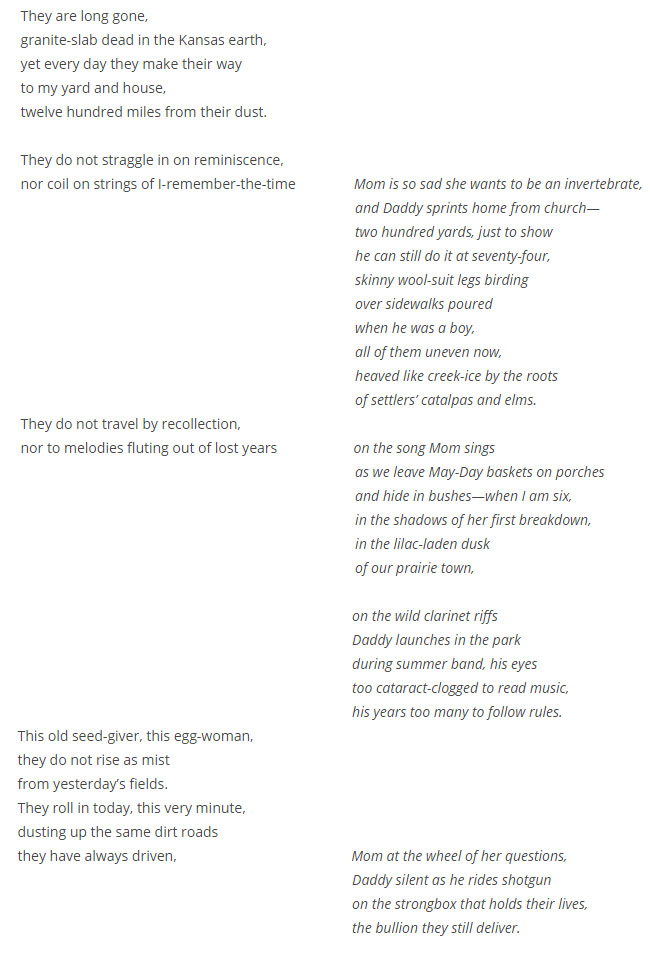 First published in The Freshwater Review, College of St. Scholastica, Spring 2015.
Published online at WinningWriters.com, April 2016, as Honorable Mention in the 2015 Tom Howard/Margaret Reid Poetry Contest.
---
 What Justin says about WordPlay
"In the summer of 2013, I took a one-evening class with Maureen Ryan Griffin and spoke with her about signing up for the fall session of Under Construction. It seemed like the right vehicle for me, but I still wrestled with the belief that I should be inspired and disciplined enough to write on my own. I should just write what I wanted to write, I thought, then turn my work over to an editor. But as the summer wore on and I wasn't writing much, I surrendered and signed up.
It was a pivotal moment. Before I met Maureen, I'd written a couple of essays about my father and my relationship with him. I had a vague sense that I might have a full-length memoir on my hands, but teaming up with Maureen and her Under Construction group gave me the structure, feedback and support I needed to write the story of my dad and me to its end. I finished Dominoes Are Played at Joe's Place in early 2016 and spent the next year reorganizing its chapters and revising the manuscript, page by page. Throughout the process, I used Maureen and the UC group to shed light on my blind spots, flesh out passages that deserved more coverage, trim up flabby language and take a scalpel to anything that was maudlin, overwrought or confusing.
I know that getting Dominoes Are Played at Joe's Place published is likely to be a long slog. But I wouldn't be where I am today if it weren't for Maureen and the talented and committed writers of my UC group. I wouldn't have a manuscript to send out."