Welcome to WordPlay!
I'm Maureen Ryan Griffin,
and I created my programs, products, and services
to support your writing goals and dreams.
What writing project would you love to complete?
What writing dream could come true?
What support could make a difference?
What are you waiting for?
To find out more about the  programs I offer, please:
Click here for current WordPlay offerings.
Click here for workshops to serve your group or organization.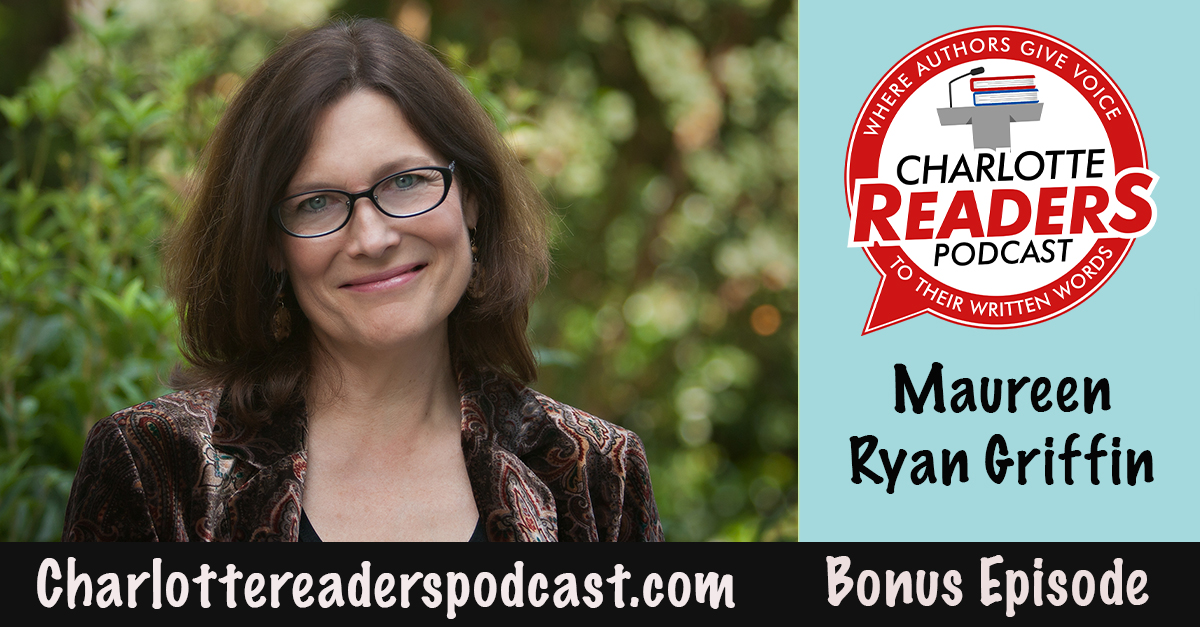 As host Landis Wade says, "In this conversation"we meet author and writing coach,
Maureen Ryan Griffin, who reads poetry from her collection
Ten Thousand Cicadas Can't Be Wrong and guides us through her writing book,
Spinning Words into Gold: A Hands-On Guide to the Craft of Writing.
This is a great episode to get your writing juices flowing, whether you are seasoned writer
or one that wants to start dabbling, because writing can be for everyone.
Among other topics, Maureen explores the why, when and where of writing,
and discusses some of the secrets to good writing.
We start the show with Maureen reading her poem: 'Why You Can Go Back to a Story
You Abandoned Years Ago and Finally Finish It.' "
Find it via your favorite podcast app, or here on the Charlotte Readers Podcast website.
HERE ARE SOME OF MY WRITING DREAMS FULFILLED: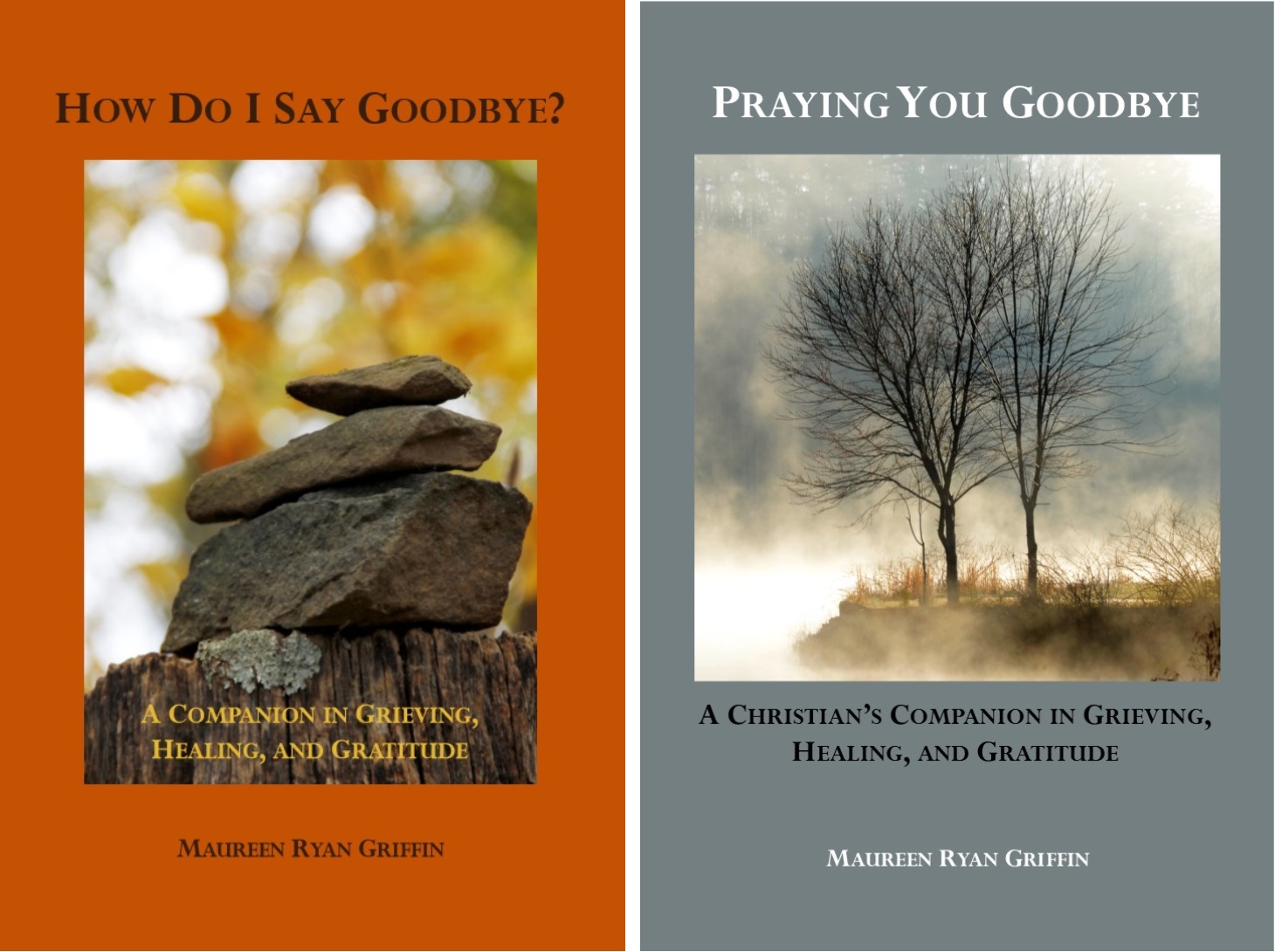 I created the ritual in these two books in June, 2002, shortly after my mother died. Taking the time to mourn and celebrate her life provided both healing and a sense of gratitude. Not long after, a friend, the Reverend Rebecca Taylor, lost her father. She asked if I would write down that ritual for her use, and encouraged her to make it available to others. Here it is, in two versions.
How Do I Say Goodbye? is for those of any faith, with quotes from many different sources. It can be purchased on Amazon here.
Praying You Goodbye is specifically for Christians, with Biblical quotes. It can be purchased on Amazon here.
Other than that, the books are identical, with quotes, reflections, prompts, and space to write about your loved one. The appropriate version makes a thoughtful condolence gift for a friend or family member.
Here's  another of my writing dreams.
Find out more here.

HERE'S HOW TO REACH WORDPLAY:
PHONE
704-494-9961
WordPlay * Charlotte, NC 28277
Email: info@wordplaynow.com
www.wordplaynow.com
www.facebook.com/wordplaynow
© 2023 Maureen Ryan Griffin's WordPlay. All rights reserved.