WordPlay Classes, Workshops & Retreats
Upcoming WordPlay offerings are listed chronologically below, in order of start date. To learn more about an offering, click its title.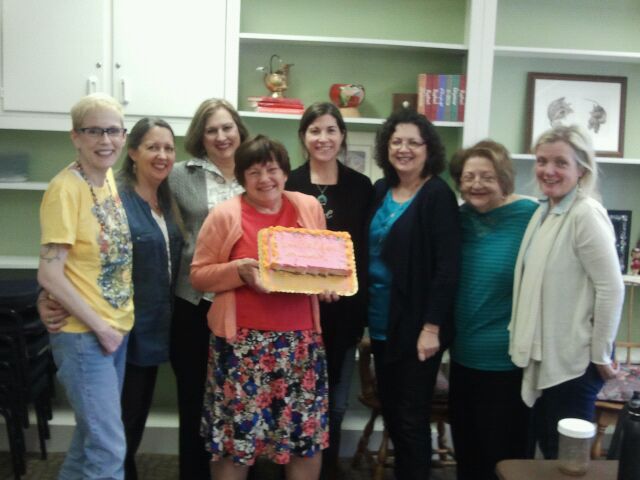 A "Gift of Memoir" class celebrates their writing accomplishments.
WordPlay Offerings

Date(s)

Time

Location

Cost

Registration Information

Any day! Sign up whenever you'd like and you'll start receiving your Poetry Rocks poetry tools the next weekday.
Any time!
Any place!
$45

For more information, or to pay via check, please email us at info@wordplaynow.com.

THE SEVEN ENERGIES OF WRITING: ONLINE CLASS
Coming soon!
TBA
In the comfort of your own space!
$67 for both the workshop and materials
Email info@wordplaynow.com for more information.

(Fulfilling Writing Dreams & Goals; Creating New Writing; Revising & Polishing Your Writing)

Tuesday morning, Wednesday morning, and Thursday evening classes, dependent on openings available.
starting in September, 2021.
TBA
via Zoom
$435/
12 sessions
Please email us at info@wordplaynow.com to check availability & start the registration process by filling out a short "Clarity Tool" to share your writing goals and where you are in the process.
(Anywhere you are is a perfect place to begin.)

(Writing — and More — as Renewal / Creating New Writing)

Friday,
November 12th –
Sunday,
November 14th,
2021
All weekend
The Sunset Inn,
9 North Shore Drive,
Sunset Beach, NC 28468
$458
(plus room tax)
includes 2 nights' lodging
Contact the Sunset Inn at 888.575.1001 or 910.575.1000 (if you would like to handpick your room, view your choices here first, then call).
Because the Inn is holding rooms for you, our participants, they are blocked off as unavailable online.