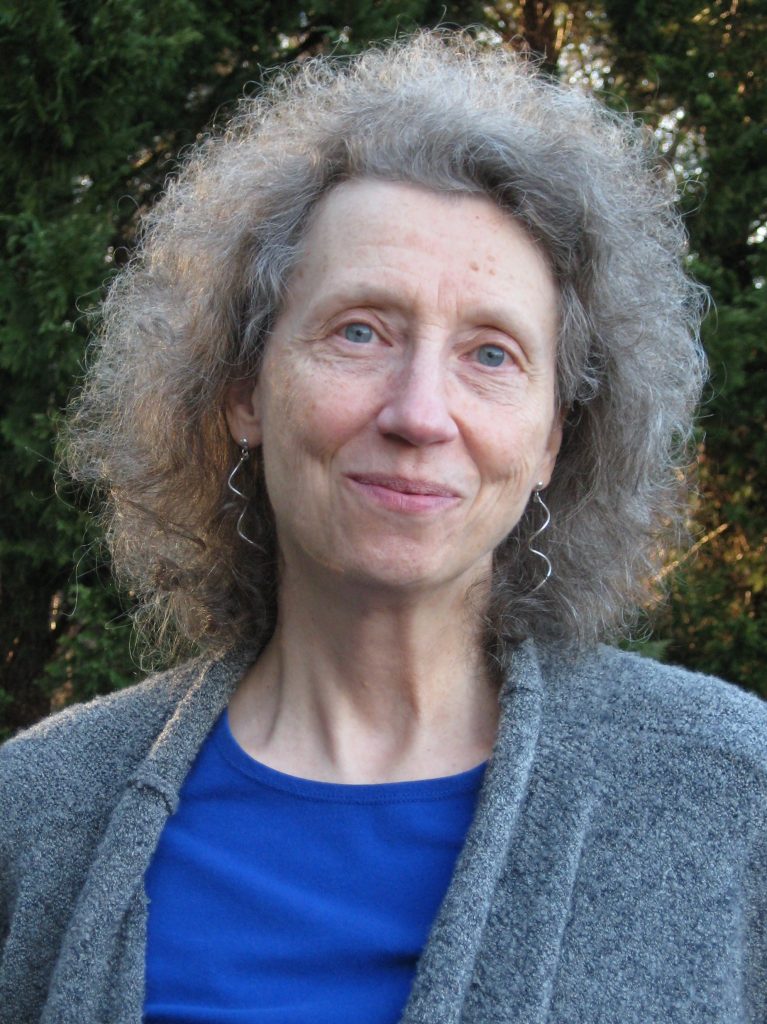 Lyn Hopper lives in the mountains near Dahlonega, Georgia, with her husband of 42 years and a cat with serious attitude. She published her first poetry chapbook, The Hum in Every Blossom, in 2016. Her poems have appeared in Summerfield Journal, Georgia Journal, Habersham Review, Poetry of the Golden Generation, The Reach of Song, The Stonepile Writers' Anthology, and other works. She is an active member of the Georgia Poetry Society and two writing groups.
Lyn's daybook of 366 haiku, Some Days Are Like That: A Year of Haiku, is available from Amazon here. It is dedicated to her Daily Haiku readers. (You can sign up to receive Lyn's haikus 5 days a week by clicking this link: http://eepurl.com/cvXSmX.)
Lyn has priced Some Days Are Like That: A Year of Haiku at the cost of its production ($5.38) and asks that, if you order a book and enjoy it, you please consider a tax-deductible donation to the Georgia Poetry Society, www.georgiapoetrysociety.org.
You may also be interested in Lyn's poetry chapbook, The Hum in Every Blossom, available from Amazon here.
Contact Lyn via Facebook at https://www.facebook.com/lynhopper or by email at lynhopper@gmail.com.
---
A Sample of Lyn's Writing
Two Haiku
from
Some Days Are Like That: A Year of Haiku
by
Lyn Hopper
February 18
fog in the valley
quiets even the morning chirp
of tufted titmouse
February 19
life is so short that
we must move very slowly
one step, another
---
 What Lyn says about WordPlay
Nearly six years ago I had my first encounter with Maureen Ryan Griffin at the John C. Campbell Folk School. After a week-long class with her, I was thrilled to be selected for a profile in her Word-zine, and I wrote the following as part of my Writing Success Story.
All that is necessary to break the spell of inertia and frustration is this: Act as if it were impossible to fail. ~Dorothea Brande
"Everything you do is perfect," insisted Maureen Ryan Griffin, my writing teacher at John C. Campbell Folk School last September. And isn't that true for all of us? We are perfect just as we are, and we must strive to be better. Holding these two thoughts simultaneously has always been difficult for me. But I'm getting there! And the writing workshop moved me closer. What a warm circle writers create when they work together under the right conditions. And Maureen created just the right atmosphere. (from a post September 24, 2013 in the blog "Only Moment: Mindfulness in Everyday Life" at http://quotesqueen.wordpress.com)
Since that time, I have taken more of Maureen's workshops, returned to the Folk School to serve as her assistant for the writing class, and taken advantage of her expert guidance in putting together my first chapbook. Maureen helped me understand how to achieve a pleasing flow from one poem to the next in a book of poetry, and I know my book is better because of her help. I will forever be indebted to her for pulling some words from a poem in the manuscript and declaring, "This could be your title!" My working title, Sun and Shadow, became The Hum in Every Blossom: a magical transformation, and much more interesting and reflective of the tone of the book.
I've continued to write poetry regularly since then, and am happy to be now sharing my haiku with fellow WordPlayers.