What if we believed that grief has a gift for us—
an ever deeper, more wholehearted love?
What if, when grief knocks on our door,
we welcome it in with compassion?
A companion in grieving, healing, and gratitude,
whether the loss is pending, recent, or happened long ago: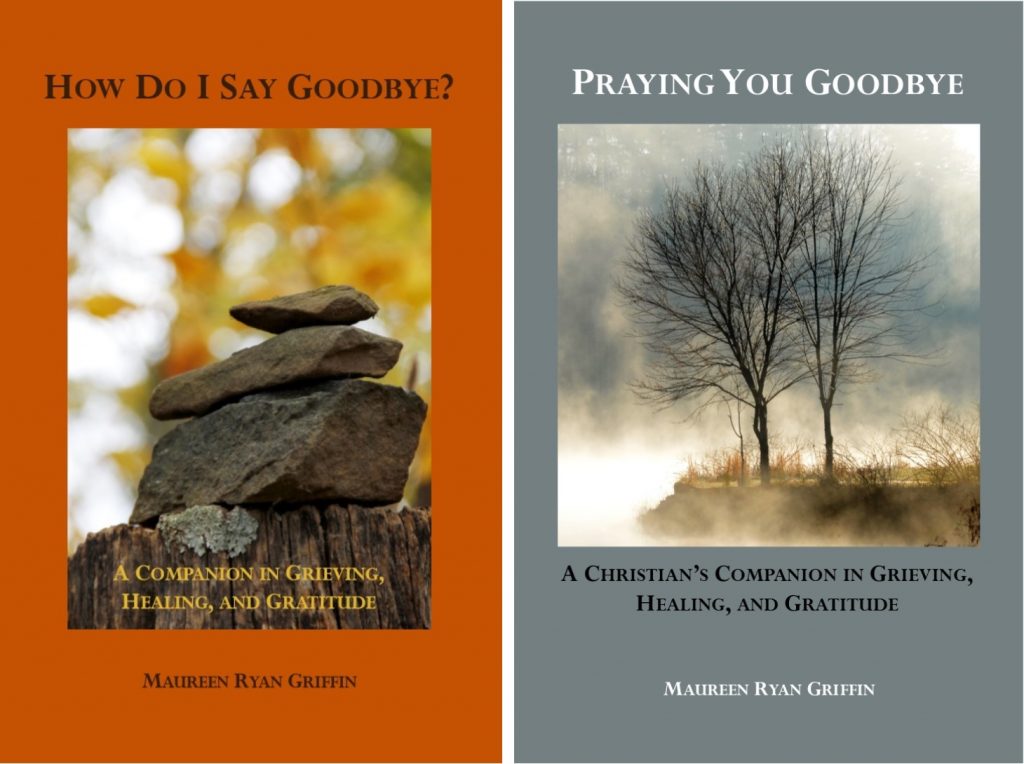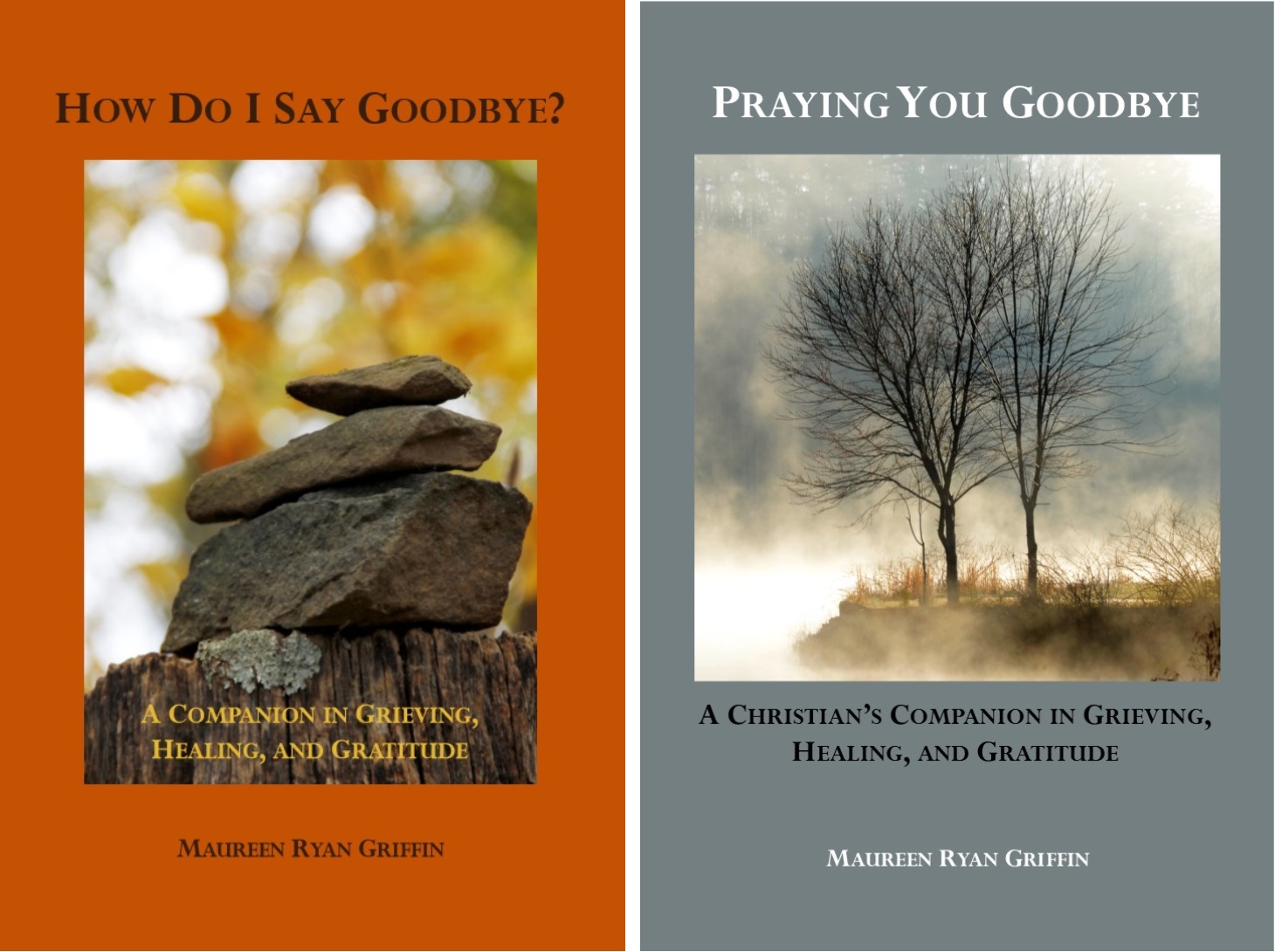 How Do I Say Goodbye? contains quotes from a wide variety of sources to accompany the process. It can be purchased on Amazon here.
Praying You Goodbye is specifically for Christians, with accompanying quotes from Scripture chosen by Reverend Rebecca Taylor. It can be purchased on Amazon here.
Writer Madeleine L'Engle says of grief that it "has to be worked through. It is like walking through water. Sometimes there are little waves lapping about my feet. Sometimes there is an enormous breaker that knocks me down. Sometimes there is a sudden and fierce squall. But I know that many waters cannot quench love, neither can the floods drown it."
from Two-Part Invention: The Story of a Marriage
The contemplative exercises within both How Do I Say Goodbye? and Praying You Goodbye are a guide through the "many waters" of grief, including "treasuring" and "keeping" as well as regret, sadness, and even anger.
What is grief, after all, but a sign of the depth of our love? On the far shore is always gratefulness, for, as the French proverb says, "Gratitude is the heart's memory." Those who enjoy writing will likely also find poems, essays, and/or stories emerging as they make their way through these pages.
I created the process shared in these two books in June of 2002, shortly after my mother died, as a way to mindfully mourn this loss—and celebrate her life. I shared it with a beloved friend, the Reverend Rebecca Taylor, when she lost her father, and she encouraged me to make it available to others.
Both versions offer quotes, reflections, prompts, and space to write about your loved one, as well as beautiful photographs by Wendy H. Gill that enhance each part of the process.
Either version makes a thoughtful condolence gift for a friend or family member. All of us, by the time we reach a certain age, are grieving the loss of someone: through a death, a divorce, or another kind of parting of ways. I created these two books as kind, gentle, steadfast companions to my own griefs, and the griefs of anyone who would benefit from support in their grief, whether their loss is impending, recent, or from some time in the past.  (The holiday season, for all its overt merriment, is often a time we struggle the most with grief, as are anniversary dates, from birth to death, birthdays to special occasions shared together.)
Click the title to view/purchase the version that's right for you:
How Do I Say Goodbye? (for anyone experiencing grief, with quotes from many sources)

Praying You Goodbye  (specifically for those of Christian faith, with quotes from Scripture)