Meet Vidya Murlidhar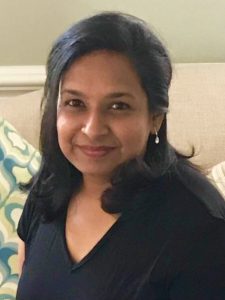 Vidya Murlidhar is an author and blogger who grew up in Mumbai, India and now resides in Charlotte, NC. Her writing carries the flavor of her homeland and had been published in Chicken Soup for the Soul, Mothers Always Write, Perfection Pending, and Life Positive.
You can find her work at mommyhooddiary.wordpress.com.
A Sample of Vidya's Writing
Pages from
The Adventures of Grandpa and Ray
(Tiny Tales From The Heart)
(Volume 1)
by
Vidya Murlidhar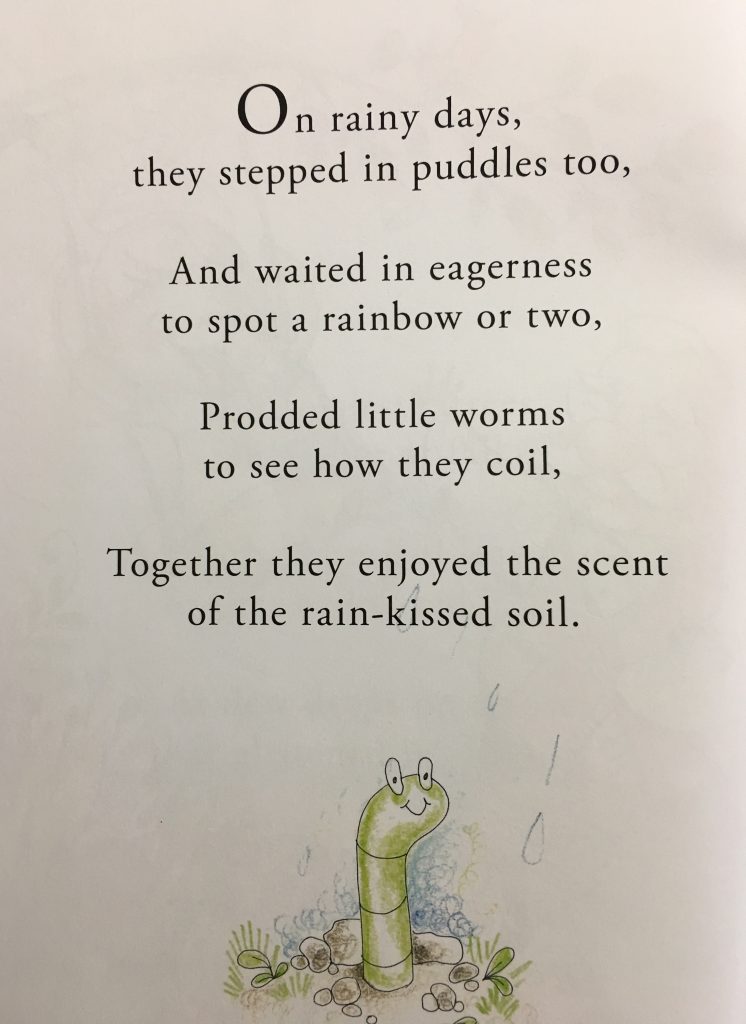 from The Adventures of Grandpa and Ray  
---
 What Vidya says about WordPlay
"I first met Maureen at a workshop at South County Regional library three years ago. I had just started my blog and seriously doubted my abilities as a writer. All I knew was that I loved to write. But could someone who wrote about everyday life be considered a serious writer?
Then I heard Maureen read a poem from her book that she had published when her daughter turned 21. It was beautiful poem about her little daughter twirling around in her summer frock and I felt an instant connection. So did everyone in the room. That day I learned that a powerful writer is one who draws out emotions in her/his audience.
I would probably never create a rich fictional world like JK Rowling or leave my readers in hanging by the edge of the rope in a thriller like James Patterson, but I could certainly write from my heart. I did have a long way to go in terms in terms of my poetic ability, but I knew Maureen would be the right person to guide me.
Fast forward three years and I am now working on a children's book series called 'Tiny Tales from The Heart' in collaboration with my childhood friend, who is the illustrator. Each book in the series is a poem about simple things in life that matter like togetherness and being true to oneself. I took the rough draft of the poems to Maureen and it was amazing how easily she taught me to play around with the words to make the poem rhyme and flow. She truly does spin words into gold.
It has been so much fun working with you, Maureen. You are a lovely and gracious person. Thank you for sharing your gifts with us and teaching us to do the same."